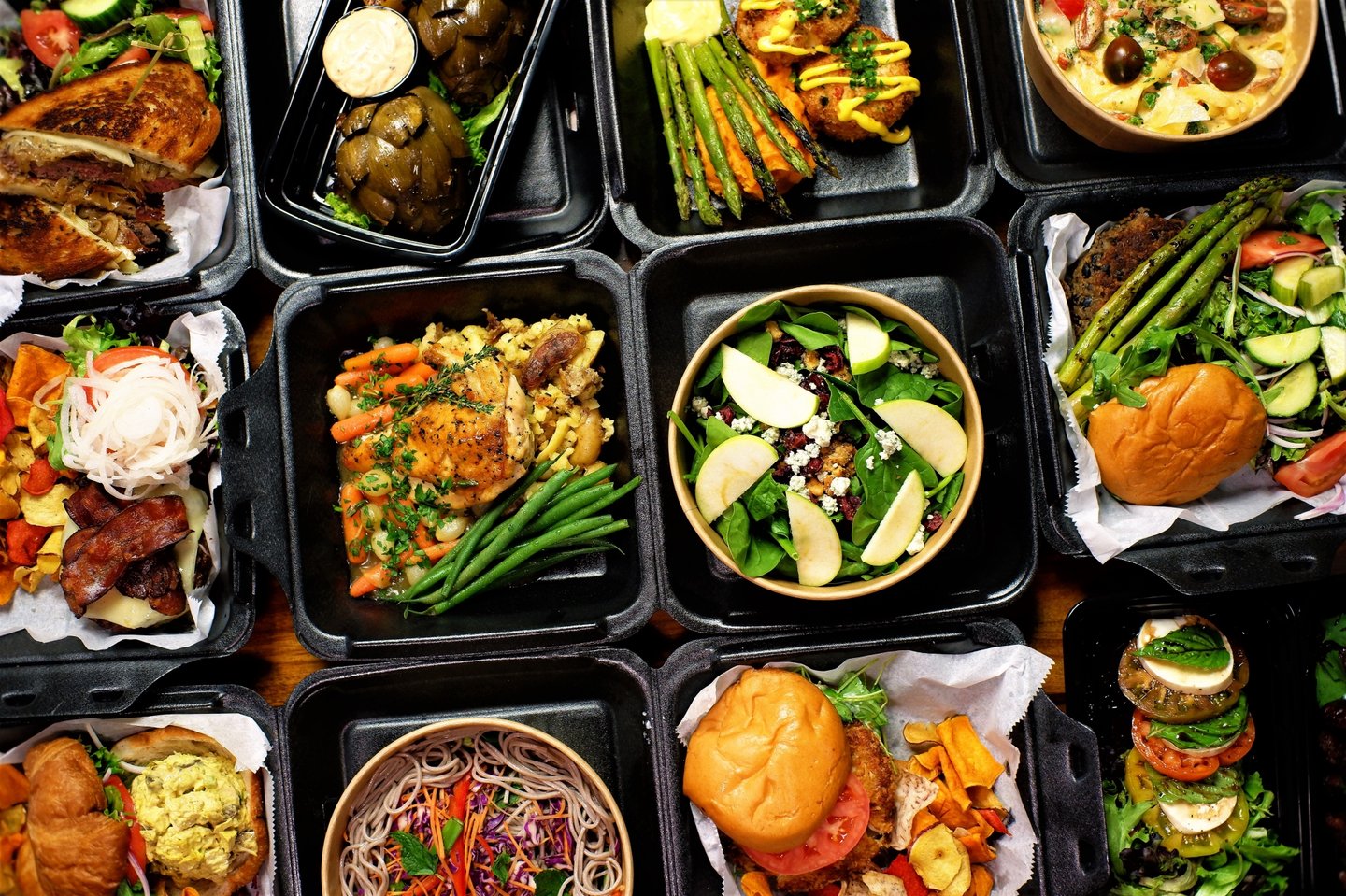 Thursday Tasting at Terra Terroir
Sign up to Receive
Daily Delivery Food and Wine Menu Specials!
Thursday Tasting at Terra Terroir
Thursday Tasting at Terra Terroir
Thursday Tasting at Terra Terroir
12 March 2020
Rock Shrimp Crepe
Lobster Butter Hollandaise
2016 Rotie Cellars Southern White Blend (Columbia Valley, WA) (RP 93, JS 90)
Definitely marked by its Viognier component, offering up aromas of citrus blossom, peaches, and apricot. On the medium-bodied palate, the Roussanne and Marsanne make their presence felt more obviously, contributing chew and structure to this textural but bright white blend.
~~~ ~~~
"Breakfast"
Braised Bourbon Glazed Bacon, Grilled Donut, Fried Duck Egg, Cracklin' Dust
2016 Veramonte Pinot Noir (Casablanca Valley, Chile) (JS 91, WS 90)
A suave red, featuring plenty of savory spice notes to the cherry, dried currant and red berry flavors that are flush with cedary accents. The luscious finish shows hints of chocolate and cream.
~~~ ~~~
Maple Leaf Farms Duck Breast
Celery Root, Golden Raisin and Mushroom Jus, Fennel Pollen
2015 El Enemigo Cabernet Franc Mendoza 2015 (Argentina) (WS 90, RP 93, JS 93)
A refreshing red, with raspberry and macerated cherry flavors that are fringed by hints of dried herbs and fresh-ground pepper. The velvety finish is framed by slate notes.
~~~ ~~~
Caramel Apple "Tostada"
Brandied Apple Maple Compote, Salted Caramel, Cinnamon Tortilla Crisp, Cinnamon Basil Ice Cream
Campbell's Rutherglen Muscat (Australia) (WS 92, RP 92)
Baked apple, date bread, chicory, honey-roasted nut and maple syrup flavors are seamless and generous, lingering with peach and fresh earth notes on the finish
Tasting Menu $51 per person. Wine Pairing $23 per person
Sorry, no sharing or substitutions. Not available as individual dishes
Wine Ratings:
WS Wine Spectator, RP Robert Parker, JS James Suckling
Charles Zeran
Executive Chef