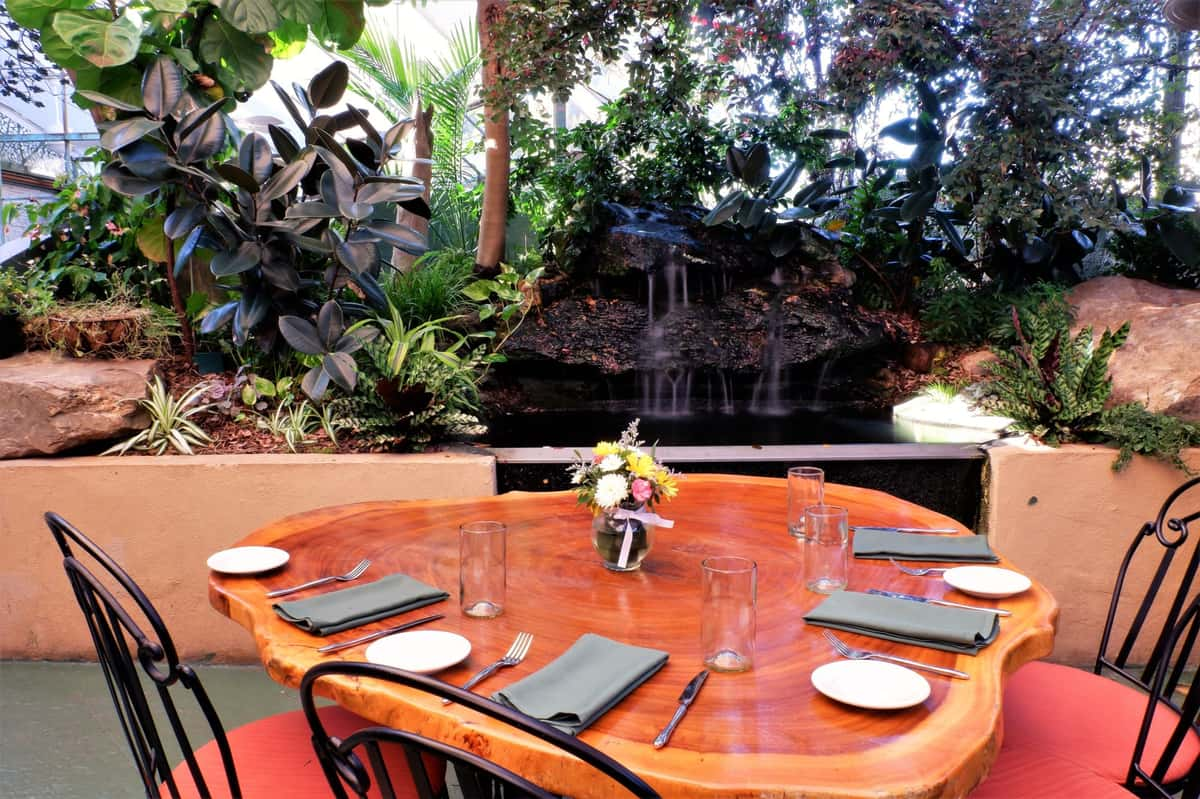 Reviews
Customer Reviews
Diane Withrow, Wilmington Star News, Wilmington, NC
"An evening of spectacular dining... Each detail served to enhance our pleasure: the wine, the service, the preparation, and the unique pairing of the accompaniments. However, it was the standards of the absolute freshness of the products that provided the essential building blocks of the experience. The restaurant's acclaim is well deserved."
Carol Cutler,Washington Business Forward Magazine, Washington, DC
"Perhaps you have a demanding client arriving, one who likes to dine particularly well. Go for the works, something the following quartet of perfectionist delivers: Charles Zeran of Stone Manor Inn, Patrick O'Connell of the Inn at Little Washington, Michel Richard of Citronelle, Brian McBride of Melrose at the Hyatt Park."
Peter Wood, WineDocs.com
The best restaurant in Maryland, hands down. Ambitious, original, elegant... for the diner that truly wants and expects a remarkable and memorable experience. The food is adventurous, whimsical, and delicious."
Karen Newton, Style Weekly, Richmond Virginia
"Charles Zeran has the chops Richmond diners demand"
GS Magazine, Myrtle Beach, SC
"A one of a kind evening. We were delighted by the originality. The menu read like something out of the dinner Alice had with the Mad Hatter. The restaurant has several venues in which to dine, but the décor pales compared to the menu and its execution."
Dan Patrell, Frederick Magazine, Frederick, MD
"Chef Charles Zeran. A chef? An artist? What the man can do is put edible works on a plate. And they are highly edible. It's dining on a different level. Go there. Enjoy the food. Enjoy the wine. It's art and it's an experience."
Recent 2020 Open Table Reviews
Anonymous
"Just got back from travel and from two weeks of fine dining, we weren ́t sure we even wanted to venture out for more food on NYE. So glad we did, because we had the best meal we have ever had -not exaggerating. Every nuance was top-notch. The tastes were many, varied and blended perfectly. Loved the wine list as well. Can ́t wait to go back again."
Anonymous
"This is a place for grownups who appreciate upscale dining along with the opportunity to have a conversation with their dining companions. Unlike too many restaurants in Atlanta GA these days, it's quiet enough to hear what the person sitting across from you says. The wine list has won numerous awards. On his first visit, my husband said, "Let's add this restaurant to our regular rotation."
KarenB
"Terra Terroir is a favorite and it did not disappoint at my latest visit with friends. We were able to sit outside near the waterfall which was particularly nice! The food was great and our server was friendly and very accommodating. He even split up an order for two of my friends who asked for that. The wine and cocktail selection are also great. All in all a wonderful time..."