Somm Vs Somm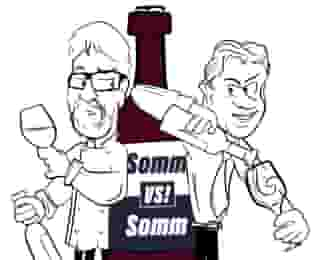 What is it?
At Terra Terroir we are fortunate to have an abundance of wine knowledge. Between our sommelier, Chris, and our Chef, Charles Zeran, they have won over 20 Wine Spectator Awards (Chris having won 12 straight). Some men care about cars; others about watches: these two are passionate about wine.

And they don't often agree. We are witness to it everyday at Terra as they make their points like two trial lawyers in a kitchen courtroom.

So we are introducing Somm vs. Somm: a weekly argument presented by two vinophiles And they are not choosing wines from Kroger. These are extraordinary wines that are priced at truly unheard of prices.
How do you benefit?
Each week, their choices and arguments will be presented to you. The choice is yours. But we can promise you this: you will not find these wines at these prices with such a powerful argument behind them...anywhere! And the supply will go....quickly. If you buy both, you receive 10% off their already low price and a chance to win two delivered dinners from Chef Zeran.

So welcome to Somm vs Somm...and enjoy the show--and the wine. These guys are out to win you over.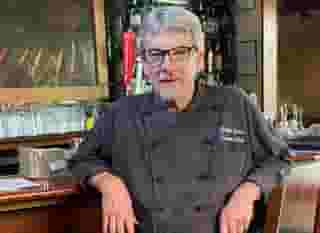 Chef Charles
I'm Charles, the chef here at Terra. While I mostly concentrate on the food here, I have managed the wine programs at most of the restaurants where I have worked over the last almost 30 years, including wine lists of up to 800 different wines. Along the way I have been fortunate to have received a dozen or so Wine Spectator and Wine Enthusiast Awards and several AAA Four Diamond designations. My philosophy on wines is simple. It's all about what's in the bottle. I don't care about the label. I don't care what great wine the winery made a few vintages ago. The histories of wineries are great. A 300 year pedigree of winemaking is great. But if that juice your grandmother bottled after stomping grapes in her bathtub taste better than that first growth Bordeaux, or that 5th generation Borolo maker's latest bottling, give me Grandma's hoochany day.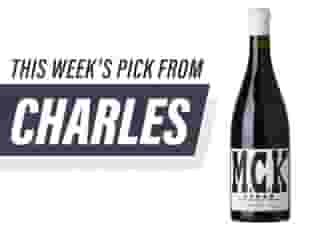 2017 K Vintners Motor City Kitty Syrah
(Yakima Valley, Washington)

One word – purr-r-r-r-r…..

From one of Washington state's Syrah zen masters, Charles Smith, this amazing wine was whole cluster fermented to extract the full spectrum of flavors from the Boushey Vineyard grapes – one of the first vineyards planted to Syrah grapes in Washington state. Blackberries and smoked earth, Asian spices and orange peel, bacon fat and chocolate, and a wet stone minerality, all displayed on the palate as pure silk. Vaguely reminiscent of a fine Cote Rotie from the Northern Rhone, but with its own unique style. It's a powerful, full-bodied, concentrated effort, rated a stunning 95 points by both James Suckling and Jeb Dunnuck. Here kitty kitty kitty…..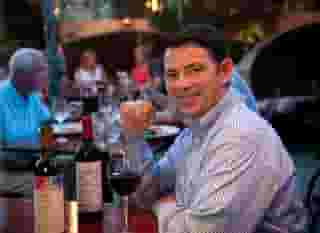 Chris the Sommelier
I'm Chris Driollet sommelier at Terra Terroir. Here is a why you should trust my opinion in the wines I select. 

Wine has been in my blood—literally-since I was 10 years old.I grew up in Los Angeles and my father is a classically trained chef from Biarritz, France just south of Bordeaux. Beginning at age 10 I was given a small glass of wine with dinner every night. I was lucky enough that the wines were premier cru Bordeaux ( the best of the best). and my Dad always enjoyed taking the time to describe the terroir from which it came. As young boy, it was mesmerizing: earth could produce these flavors. 

When I was 21 I moved to France and worked for Euro Disney and lived in the district of Brie, only a 45 minute drive to Champagne . I spent my days off driving and exploring the region, amazed at the care and precision taken by French vineyards. 

When I moved to Atlanta I joined Terra Terroir, where we have won 12 straight national wine awards and hosted dinners with top winemakers from around the world

My philosophy is to try to find wines that are true to the region and varietal. I avoid mass produced wines. A wine that has a balance of fruit, earthiness, and tannin which pair well with food—that's my choice. Layers of texture that fall on my palate like great waves of joy—wines that only truly great winemakers can produce. That's what you will get from me.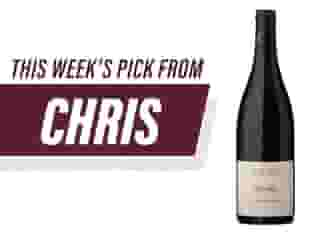 2017 Alan Vogels Cornas les Chailles
(Cornas, France)

Let's go to the epicenter of great Syrah, where it has been made for centuries. For a wine to be labeled Cornas, it must be 100% Syrah. My selection is the 2017 Alan Vogels Cornas les Chailles.

Why is it great? For one, it is not one dimensional on the palate—but three dimensional, maybe four. Your first taste will vary from your third taste, and you truly can sense the terroir in this wine—which is what wine making is about.

This wine exhibits vibrant blueberries, blackberries, cracked black pepper, bay leaf, leather with smooth tannins. It is a rock star of French wine making. I recommend going 60/60: decant for 60 minutes and serve at 60 degrees. 

It shows the sheer competence of the Voge family, which has been making wine in Cornas for six generations. They have currently 7 hectars (17.297 acres), mostly steep slopes , sandy and rocky with some chalk and characteristic reddish brown dirt. 

What more can I say? This is one excellent French Syrah. At the price I am offering I do not expect my limited supply to last a day.If they do, I have no problem paring them with the entrees from my personal kitchen.