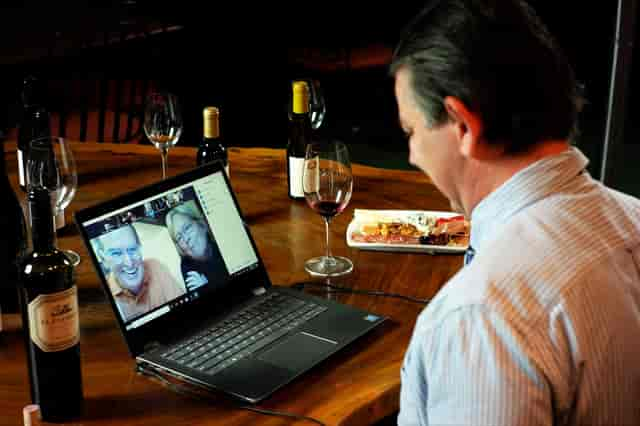 Social Distance Wine Tasting
Friends Taste Virtually with Terra Terroir
STAY HOME AND ZOOM IN!
Social Distancing Wine Tasting by Terra Terroir
Taste with your friends without leaving your home!
Join 2-6 of your friends in a virtual wine tasting set up by Terra Terroir.
Zoom Wine Tasting Disclosures:
Please allow us a 48 hour notice for each Zoom wine tasting.
Includes a 20% gratuity for our wait staff per Zoom wine customer.
Other food items can be chosen from our menu at additional costs.
$110 per couple (plus tax and gratuity.)
*4th dessert wine with dessert is optional for $32
Must be 21+ Older to participate (Must Show ID at Time of Pick Up).
Session with our Sommelier is one hour and 15 minutes, but parties may remain on Zoom up to 3 and 1/2 hours.
Click on any photo to make larger.
For every two couples that book a Social Distance Wine Tasting,
Terra Terroir will donate two meals to the hospital workers at Northside or Piedmont Hospital.